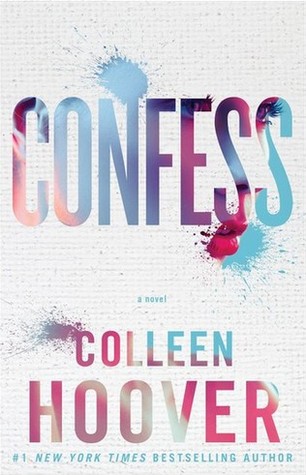 Auburn Reed has her entire life mapped out. Her goals are in sight and there's no room for mistakes. But when she walks into a Dallas art studio in search of a job, she doesn't expect to find a deep attraction to the enigmatic artist who works there, Owen Gentry.
For once, Auburn takes a risk and puts her heart in control, only to discover Owen is keeping major secrets from coming out. The magnitude of his past threatens to destroy everything important to Auburn, and the only way to get her life back on track is to cut Owen out of it.
The last thing Owen wants is to lose Auburn, but he can't seem to convince her that truth is sometimes as subjective as art. All he would have to do to save their relationship is confess. But in this case, the confession could be much more destructive than the actual sin… **
As always, Colleen Hoover hits it out of the park. I have pretty much loved everything she has written. It's easy to love it, it grabs your heart and holds on tight.
Auburn is looking for a job. Any job, she sees a help wanted sign in a gallery and meets Owen. Owen is the owner and artist for the gallery and he's quirky. She likes him though. It couldn't come at the worst time though. She doesn't need a guy in her life right now. She has things going on and she needs the money to hire a lawyer to make these things work. Having a relationship will mess everything up.
Owen likes Auburn, he has for a while. When she shows up at his gallery he feels like fate is working overtime for him. He has issues that he's dealing with, and the very night he has gotten her to agree to see him again he stands her up. Not intentionally, but he does. Now he has to go somewhere and while he's gone another guy is in Auburn's life. Trey is around all the time and has already warned Owen to stay away. He just can't. Fate is involved.
I was vague I know but I don't want to give away anything. I LOVED Owen and Auburn. Auburn's roommate Emory was weird but awesome too. I couldn't stand Trey or Lydia. They were awful people and they were mean to Auburn. A.J. was super cute. I probably have said too much already!! Don't wait anymore, go get this book and read it. Enjoy the art that is shown in the book and remember to leave love for the author in the form of a review!
**Goodreads summary