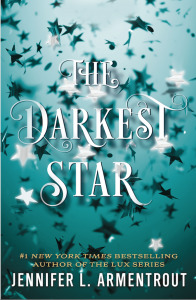 When seventeen-year-old Evie Dasher is caught up in a raid at a notorious club known as one of the few places where humans and the surviving Luxen can mingle freely, she meets Luc, an unnaturally beautiful guy she initially assumes is a Luxen...but he is, in fact, something much more powerful. Her growing attraction for Luc will lead her deeper and deeper into a world she'd only heard about, a world where everything she thought she knew will be turned on its head...**
Thank you to NetGalley and Macmillan for the book in exchange for an honest review.
I loved Luc in the original Lux series. He was a kid but something about him was just memorable. So when I saw that he was getting his own book I was down and wished for it on NetGalley and was so incredibly lucky to get it!
I don't want to tell too much about the book because its so awesome I want y'all to read it and get the full effect of the story. I will say that Luc is swoony, even if he's a bit annoying sometimes. Evie is a bit whiney but she's got a lot going on. We do get glimpses of characters from the Luxen series but I would have loved to have seen more. This is a long book but it didn't feel like it. It was amazing from start to finish and I'd love to see more from the Luxen world.
**Goodreads summary