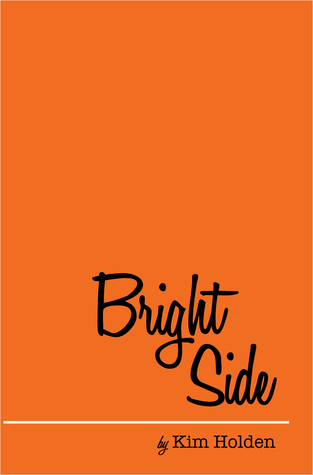 Secrets.
Everyone has one.
Some are bigger than others.
And when secrets are revealed,
Some will heal you ...
And some will end you.
Kate Sedgwick's life has been anything but typical. She's endured hardship and tragedy, but throughout it all she remains happy and optimistic (there's a reason her best friend Gus calls her Bright Side). Kate is strong-willed, funny, smart, and musically gifted. She's also never believed in love. So when Kate leaves San Diego to attend college in the small town of Grant, Minnesota, the last thing she expects is to fall in love with Keller Banks.
They both feel it.
But they each have a reason to fight it.
They each have a secret.
And when secrets are revealed,
Some will heal you …
And some will end you.**
Ok so I read this book a few days ago and I'm still thinking about it. It was so amazing and wonderful. I can't explain it because it did make me cry like crazy, but it just spoke to me. I loved Kate and her upbeat outlook in spite of the life she had. She's full of gusto and vigor for life and the people that are around her. On her own for the first time for college and she is attacking it like she does everything; with a smile. One thing she's missing is Gus, her very best friend of her entire life. They call and talk daily and then discover skype. After that they get to see each other, it may not be in person but its better then nothing!
Kate, while she's friendly to everyone she meets holds something back from people. She is genuinely nice to everyone she meets and people love her. She can handle having friends but she's not starting a relationship. That is until she meets Keller. He is just it. Of course she fights it but in the end she can't fight it forever.
I loved everyone in this book, besides Sugar and Maddie (Kate's roommate and aunt). Audrey, Clayton, Peter, Duncan, Shelly, Romero, Stella and the guys from Rook; Robbie, Jamie and Franco were all amazing additions to this book. They helped make it what it was and what I loved about it. In the end I won't lie to you, I cried like a fucking baby reading this book. It touched my heart in a way I won't ever forget. Thank you Mrs. Holden for sharing her words. Please when you read this thank her with a review, they're the best way besides pimping her books to say thank you to an author!
**Goodreads summary