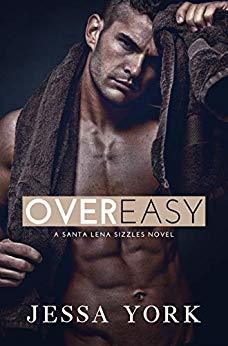 If it's easy, it's not worth it…
After a tumultuous divorce, the last thing Harper wants—or needs—is a new man in her life. She's done with love and romance. When a smear of lipstick and a Pink Squirrel turn into a chance encounter that she'll never forget, everything changes.
Nothing worth having comes easy…
Jack can't believe his luck. When the mysterious woman he's had his eyes set on falls into his arms—literally—he realizes he can't let her go. He's willing to do whatever it takes to keep her, even if it means playing with fire.**
I won an ARC in a giveaway. Thank you to the author for sharing her words with us.
This is Jessa's debut novel and boy did she not disappoint.
Harper has had a hell of a time the last couple of years. The man she thought she was going to spend the rest of her life with ended up being even more of a loser then she already thought he was. Now the divorce is final and she's content to live her life without love and men, she can't risk what's left of her heart. Meeting Jack though has her heart beating a different tune. She loves the way he makes her feel. He cherishes her, protects her and makes her just feel wanted.
Jack is opening a new business, he's got too much on his plate as it is. He doesn't need a woman but one walks into his restaurant and he was instantly drawn to her. He wanted her badly. When he got to talk to her he wanted to know more. When someone started trying to hurt her he had to protect her.

I really enjoyed this book. This is Jessa's first book and I have to say she hit it out of the park! Jack is sexy and intense. He is a chef and lord is that hot! I know how can a man that cooks be sexy but it is. There is an air of confidence about Jack that gives him the appeal. Harper has been through the wringer and she's gunshy about men. Her ex was a complete douche bag. Jacks seems to good to be true. Could that be the case?

FYI this book does end in a cliffhanger but the second one is coming out September 28th so you won't have long to wait to see what happens.